MAKE A DIFFERENCE IN 2021
BE A PART OF KAMP KIWANIS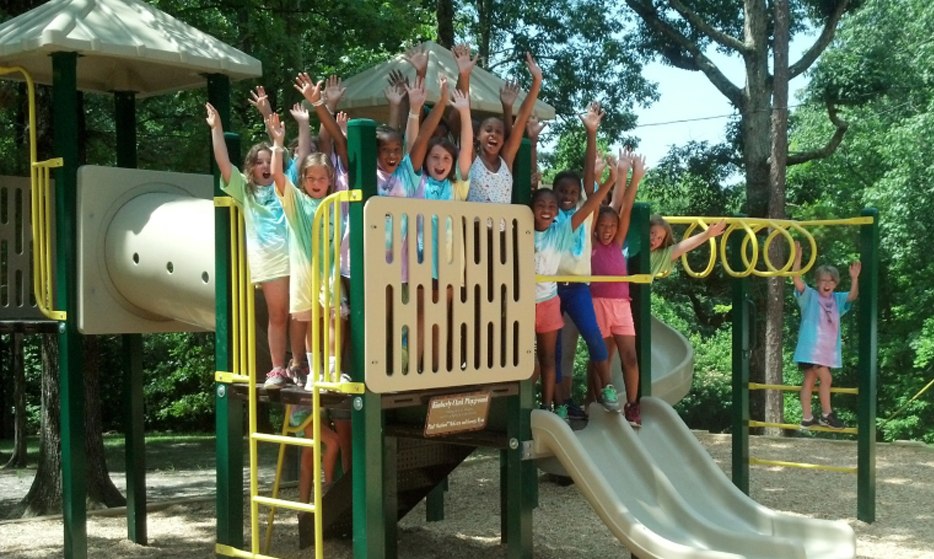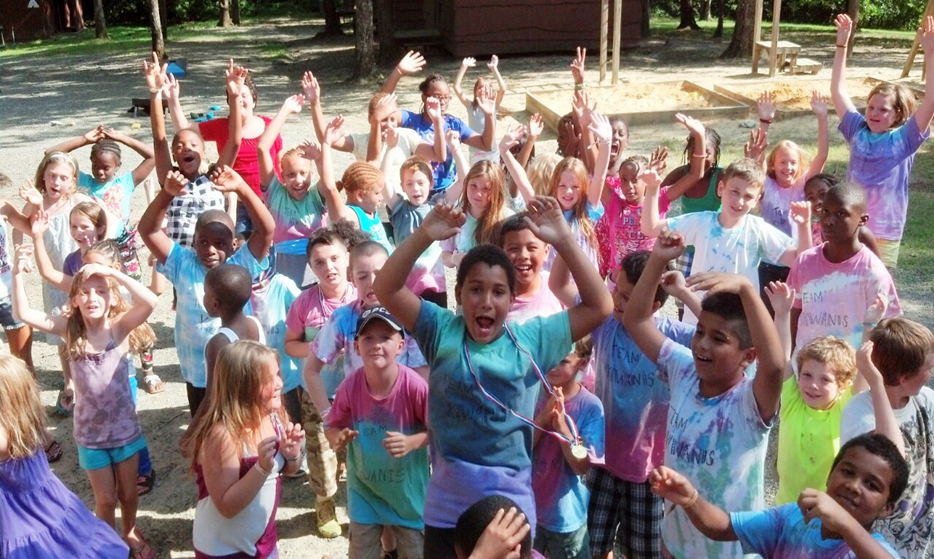 Welcome to Kamp Kiwanis!
Started in 1928, Kamp Kiwanis has served thousands of children in Davidson County and given them opportunity to grow physically, mentally and spiritually.
Through support of the Kiwanis Club of Lexington, the Davidson County Fair, Corporate Sponsors and the support of people like YOU, this camp remains a shining light of hope to deserving children in our community.
Kamp Kiwanis is located on a 25 acre tract off of Ridge Road, next to Lake Tom-a-Lex, in Northern Davidson County.
Current Facilities include air-conditioned cabins for campers, Bathhouse, Swimming Pool, Waste Water Management System, Large Dining Hall and Kitchen, Bible Story Cabins, Hiking Trails, Ball field, Archery range and a Canoe Pond.
Kamp Kiwanis provides a camping experience in a rustic setting for over 180 children in three, one-week sessions each summer.
Participating campers are selected by Davidson County Department of Social Services.
Campers learn skills of swimming, canoeing, archery, crafts, hygiene and other health matters.
Trained high school and college students interact with campers and serve as role models.
Members of the Kiwanis Club of Lexington visit daily to share meals, read to campers and provide instruction in crafts and athletics.
Local Church Youth Groups also interact with the children during their stay at camp.
Operating funds are provided through proceeds from the club's operation of the annual Davidson County Agricultural Fair.
Recent Additions
Recent additions to our facilities include "The Lonnie Davis Chapel by the Lake" and the new playground.
The Lonnie Davis Chapel by the Lake is a beautiful outdoor worship facility for the campers. Donated by Jeanne Davis and Family in memory of Lonnie Davis, this facility can accommodate nearly 100 people. Our new Playground was donated by Kimberly-Clark along with gifts from the families of Jaybird McCrary and George Wynn was recently dedicated to honor the memory of these two great Kiwanians. It is already a big hit with our campers!

Today is December 7th
2020 Club Calendar
Weekly Meetings on Thursdays at Noon
J. Smith Young YMCA
January 21 (Tues) Board Meeting at Yarboroughs
January 23
January 30

February 6 No Meeting at the YMCA
February 7 (Fri) Valentine Dinner and Dance
February 13
February 20
February 27

March 5
March 12
March 19
March 26
April 2
April 9
April 16 High School Chorus
April 23
April 30
May 7
May 12 (Tues) Board Meeting at Yarboroughs
May 14
May 21
May 28 Fair Ad Presentation by Cordy and Walter
June 4
June 9 (Tues) BBQ Chicken at Kamp Kiwanis
June 11 No Meeting at Y
June 18 Meet at Kamp Kiwanis
June 25 Meet at Kamp Kiwanis
July 2 No Meeting
July 9
July 16
July 23
July 30
August 6
August 13
August 20
August 27
September 3
September 10
September 17 Fair Preparation
September 24 Fair Week
2020 Kamp Kiwanis
June 14 - July 4
2020 Davidson County Fair
September 21 - 26

**IMPORTANT NOTE TO MEMBERS**
If for some reason you cannot meet your Program commitment IT IS YOUR RESONSIBILITY TO FIND ANOTHER KIWANIAN WHO WILL TAKE YOUR PROGRAM DATE AND FULLFILL IT.
Programs should be informative. No Political or solicitations speakers please.
Call Walter Fulp, Social Chair, if you have any questions. 336-249-7531


Kiwanis International
Kiwanis is a global organization of volunteers dedicated to improving the world, one child and one community at a time.
The Carolinas District of Kiwanis International covers both North Carolina and South Carolina with 175 plus clubs and over 6,000 members.
Our Defining Statement: To assist the clubs to serve one child and one community at a time in the Carolinas District.
Our Core Purpose and Values: To improve lives through fellowship in service.
Our Vision: To be the leading civic organization providing service to others.
Our Mission: To offer service and leadership opportunities to those who desire to serve the needs of children, youth and adults in our communities.
The Foundation
The Foundation has been established as a 501C (3) charitable trust. The purpose is to establish an endowment fund, the earnings from which will be used to improve and maintain the property and buildings of Kamp Kiwanis. This ensures campers may continue to enjoy a meaningful camping experience for decades to come.
The Foundation has three ongoing programs which require funding:
Capital Expenditures: We continue to emphasize a program which upgrades and improves our existing facilities.
Funds can also be designated to permanently endow a scholarship at Davidson County Community College for the use of former campers to further their education.
You may also designate your gift to the General Endowment Fund, the earnings from which will be used to fund futureoperations of the camp.
We'd Love to Hear from You
Mailing Address:
Lexington Kiwanis Club
PO Box 1951
Lexington NC 27293
Tel:
336 249 7531